Smart
Air Purifier
VP-A1Z40WH
Breathe naturally fresh and healthy air in your home. Meet Vestfrost air purifiers.
Product specification
Technical data
Purification surface [m2]

48

CADR PM [m3/h]

350

WiFi

yes

Filters

pre-filter, HEPA, carbon

Width

280 mm

Height

671 mm

Depth

280 mm

Sensors

TVOC
dust

Indicators

PM 1, PM 2.5, PM 10, TVOC

Motor

inverter motor

Fan operation mode

Sleep / Low / Medium / High / Highest

Noise level dB(A)

Sleep - 17 / Low - 31 / Medium - 38 / High - 43 / Highest - 52

Source of UV waves

LED of wavelength
200~280 nm

Response time

less than 1s

Light intensity

1W/cm2, no heat emission

Service life

> 15,000 hours

Net/gross weight [kg]

7.0 / 8.8

Rated power [W]

38

Voltage and frequency [V/Hz]

220-240 / 50

EAN

5901138700723
Features/Functionality
Triple filter system
Night mode
Colour display
Child lock
5 fan levels
Filter change indicator
5-stage air purification
The system of three filters has been enhanced with UV-C LED and Plasma ION technology.
3-in-1 filter
The device is equipped with three different filters: pre-filter, deodorizing filter with active carbon, and HEPA filter. They neutralize up to 99.97% of pollutants.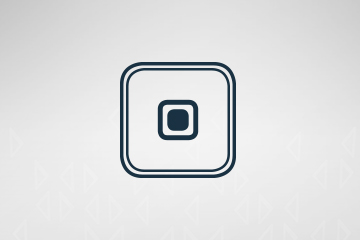 UV-C LED technology
It inactivates bacteria at the biological level, immediately upon air filtration. The UV-C LED diode inside the purifier keeps the device and filters impeccably clean.
Plasma ION technology
Positive and negative ions are released into the room along with the purified air. Ions neutralize airborne pollutants and those that remain on surfaces (walls, floors) and fabrics (curtains, carpet).
WiFi and mobile application
The purifier is equipped with WiFi technology, and can therefore be controlled through a mobile application.
Night mode
The device effectively cleans the air, while operating at a very low noise level of 17dB. It is quieter than a whisper.
Auto mode
The purifier monitors air quality with sensors and adjusts its operation to current environmental conditions. Convenient and practical.
Child lock
Your children will not be able to change the settings, even when curiosity gets the better of them.
Intelligible color display
Shows air quality on the basis of the following indicators: TVOC (volatile organic compounds), PM2.5, PM1, PM10 (suspended particulate matter contained in smog). The display will also inform you when the filters need to be replaced.
Intelligent sensor system
The device monitors air quality thanks to three sensors: dust (high resolution), light and TVOC (volatile organic compounds)